LatePoint and Addons Lifetime Deal

for a single site is

$89 per year

, here you pay approx

30$

for an original lifetime lifetime license!
The product covers the original license for the LatePoint and Addons Lifetime Deal. We have answered most of the queries below. Yet, if you have any queries then write us at [email protected] or create a support ticket.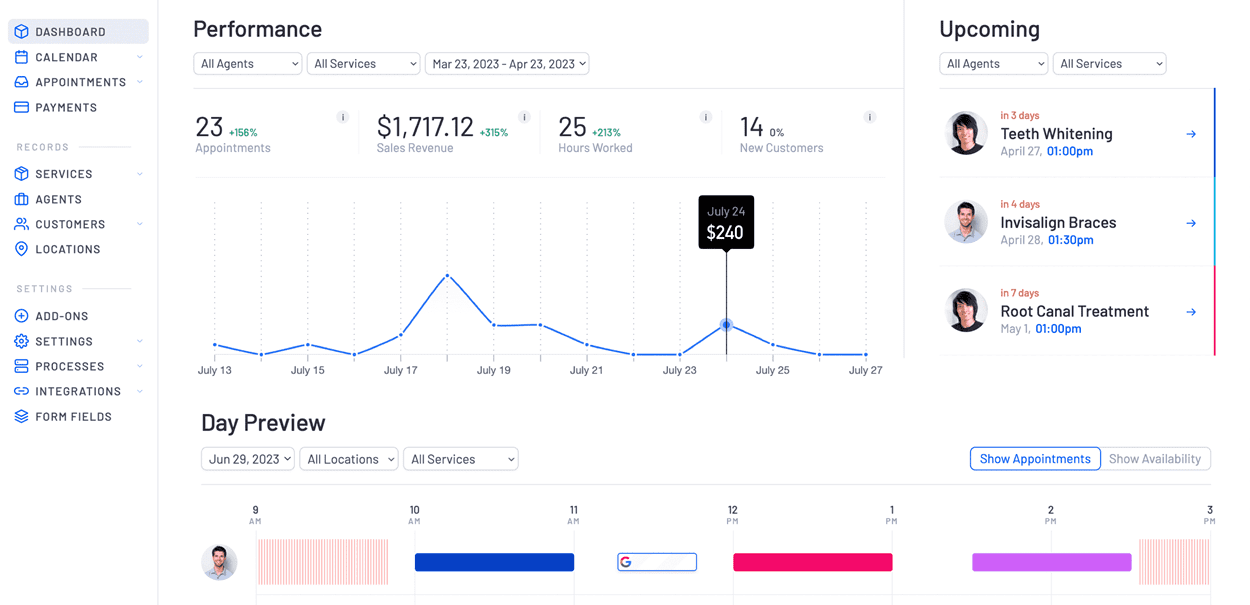 Intuitive & easy-to-use WordPress Appointment Scheduling Plugin
LatePoint and Addons Lifetime Deal - Product Information & Top FAQs
How many licenses I can buy?
You can buy as many licenses as you need. We have not made any restrictions on this. For example – if you need this lifetime license for 2 websites then on the cart page make the quantity as two. That's it. It is quite simple.
If you don't want to increase the quantity then place a separate order again for the new domain.
How long will it take to activate the license on my domain?
We will activate your license within 1-2 hours of ordering, but this is often much sooner when we are online and if you provide website details on time. In some cases, it may take longer like if you order at midnight or on weekends which is obvious.
Can I change the domain name later on?
Yes, In the case of LatePoint and Addons Lifetime Deal domain name can't be changed. In special cases, we might consider one domain change request.
What to do if I lost my license due to website errors/bugs?
If you lost your license for any reason then do not worry. Just create a support ticket from your My Account section and provide us with temporary login details, we will activate it for you instantly when online.
How are we providing high-cost licenses at such a normal cost?
We have taken the LatePoint and Addons Agency Deal from the developer which gives us the freedom to use the license on unlimited sites. That's why we are giving it to people in need like new bloggers and web developers at such a low cost as they can't afford to invest thousands of dollars in their beginning phase.
What about the auto product updates?
Yes, of course, you will get automatic updates directly from your WordPress section.
LatePoint and Addons Features
Setup Wizard
With a simple 3 step installation process and a helpful setup wizard you will get ready to accept bookings in no time
Intuitive
Business

Dashboard

Take control of your business with our helpful dashboard. Accessible anytime, anywhere – no matter if you're on the go or on your computer.
High Performance
Stop being punished by search engines due to poorly coded and bloated plugins. LatePoint utilizes native WordPress functionality and adheres to the coding standards.
For Developers
Built for developers by developers, fully extendable and modular. We've implemented hooks and filters which you can use to extend the functionality.
Workflow Automations via Add-ons
Connect external services to trigger events after a booking is created, edited, started or ended.
Accept Payments
Native support for popular payment processors and gateways available by various add-ons. No need for bulky third party plugins.
Credit Cards
Deposit of Full Amount
PayPal Payments
Pay on Arrival